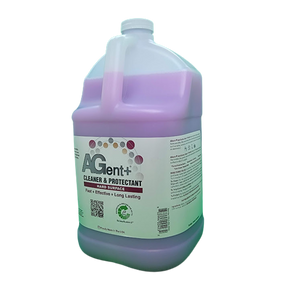 AGent+® 24hr is a Hard Surface Cleaner & Protectant cleans and protects non-porous and semi-porous surfaces around the home and office for up to 24 hours after cleaning.
When used as directed, AGent+® will treat hard and semi-porous surfaces such as tables, counter-tops, ceramic fixtures, glazed tile, and plastics. 
Ready-to-Use (RTU) Formula - no diluting or blending required, simply shake, pour, and spray.