FREE SHIPPING
Free Shipping on All Orders from now until December 31st.

WHAT SETS US APART AS WE DO OUR PART?
We've developed both revolutionary, eco-friendly products and innovative, sustainable packaging.
Our water-based formulations utilize natural Citrus Oils and Isopropyl Alcohol to clean like traditional products.
We use natural Silver to protect for up to three days after cleaning.
Help us change the Culture of Clean™️
AGent+ 24hr Cleaner & Protectant
AGent+® 24hr Hard Surface was designed to clean and protect hard surfaces throughout the home including kitchens and bathrooms, countertops, door handles, and many more everyday items.
Cuts grease and removes fingerprints.
Helps prevent the growth of stain and odor causing bacteria for up to 24 hours.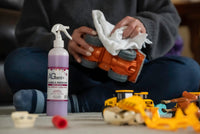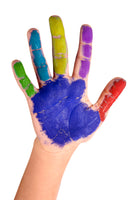 AGent+® 72hr Cleaner & Protectant
AGent+® 72hr Multi-Surface was designed to clean and protect surfaces in the living room, family room, playroom, dorm room, car and booster seats, sports and outdoor equipment and pet bedding.
Eliminates Odors and helps prevent mold & mildew from staining fabrics.
Protects surfaces for up to 72 hours.
WHY JUST CLEAN WHEN YOU CAN NATURALLY PROTECT?™